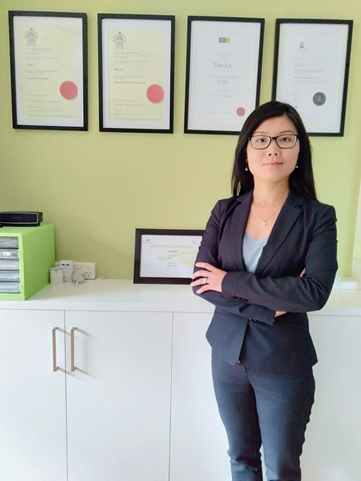 Dan Lay
Dan has over 15 years' experience as a qualified Chartered Accountant (CA) and Certified Practising Accountant (CPA). She is passionate about help her clients to make their tax affair simple in the most efficient way. Dan decided to start her own business because it gives her more flexibility to be able to cope with her personal life as she is mother of two little children. She goes above and beyond her clients' expectation to make sure she gets the job done in the most time effectively manner.
Dan has advanced knowledge of managing deceased estate's tax affair. Dan is also a small to medium size business specialist with expert knowledge of Xero, MYOB and Quickbooks.
Professional Qualification and Memberships:

Chartered Accountant (CA)

Certified Practising Accountant (CPA)

Registered Tax Agent

Graduate diploma in Accounting

Bachelor of Business (marketing and international business)

Xero certified

Xero payroll certified

Quickbooks certified
Outside the office, Dan loves travelling and spending her time with her family and catch up with her friends. She also enjoys her morning daily walking at a local park.