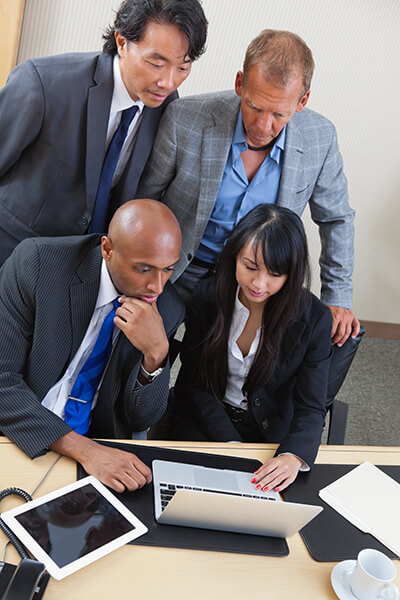 Welcome to Accountant Connect Group
A professional accounting team, with international experience.
---
Accountant Connect Group is a boutique accounting and bookkeeping firm in the Western suburbs of Melbourne, that was established to provide a wide range of professional services covering taxation, accounting and business advisory.
We aim to be a trusted advisor and build long lasting relationships with you through trust, integrity, transparency and meeting your expectations to help you achieve your financial goals.
Why Choose Us
Our team of accounting professionals, who have been in practice for many years, will help you with all your taxation needs. We will provide certainty and complete your work with clear and regular communication. We will always be there for our clients.
---
---
Get a Free Quote
We'd love to hear from you!
---
The best way to get a sense of what we do at Accountant Connect Group is to connect with us directly. Simple complete the form below with your details an we'll give you a call as soon as humanly possible.
That's right! A human will call you back.
We look forward to connecting with you.
---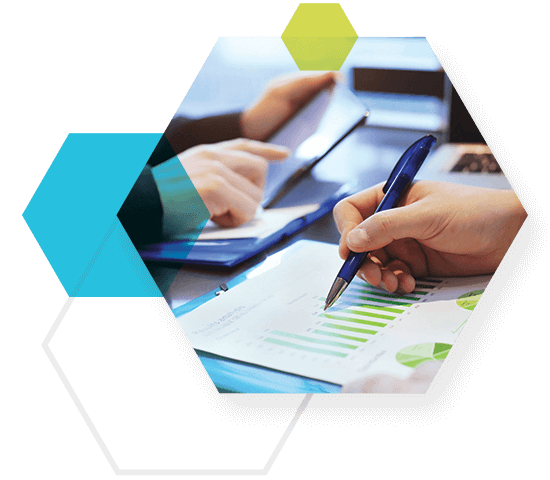 What is BAS?
A Business Activity Statement, or commonly known as BAS, is a form issued by the ATO (Australian Taxation Office) to all GST registered entities to facilitate the reporting of the entities GST related activity for the period.
What's the difference between an ACN and an ABN?
An ACN (Australian Company Number) is issued by the ASIC (Australian Securities and Investments Commission) to all new companies registered in Australia to facilitate the monitoring of those companies and also to give them a unique identity code within the structure of the Corporations Law of Australia. Only a company can be issued with an ACN.
An ABN (Australian Business Number) is a unique number issued by the ATO (Australian Taxation Office) to all entities that are in business. If an entity is trading as a business, no matter how large or small, they must apply to the ATO to acquire an ABN and must show that ABN on any invoices they issue. The ATO will then automatically issue a unique eleven-digit number.
I'm new to business. Can you help me?
Here's a quick guide to show you how we can help you if you are starting your new business:
We will advise you of all obligations with the ATO, set up all necessary registrations with the ATO including obligations related to running a business.
We can supply Xero, Quickbook and MYOB training through email and telephone support accompanied with support and are always available to answer client queries.
If you wish to focus on operating your business, we will advise on the best way to prepare your business documents for us.
We will attend to all ATO lodgements and prepare accounts on a regular basis in order to provide meaningful reports that can be used in making the business operate more efficiently.
Do I have to include GST on Invoices?
A business is only required to be registered for GST with the ATO if their annual turnover/income exceeds $75,000 per annum, or if you are a non-profit organisation has an annual turnover/income of $150,000 per annum or more. Once you are registered for GST, you must, by law, add 10% GST to all of the invoices that you issue to your customers.
What items are tax deductible?
This is a very common question in business, especially for people who are new to the world of business. There is no easy answer, as this will largely depend on your business structure and industry. With our many years of experience, we will guide you in the right direction in this regard to ensure that your business is claiming all possible deductions that it is legally entitled to do so. If you have any questions on this topic, we are always willing to listen.
Our Experience, Skills & Expertise.
We bring you the best possible solutions for the growth and prosperity of your business.
Integrity
Ethics & Values are the pillars of our business.
Confidentiality
We understand that confidentiality of your business is very important.
Respect
We respect our clients values and understand their opinion.
Accountability
We take full accountability for our work.
Testimonials
---
I have known Dan since 2001 and she became my personal tax advisor in 2016 when I transferred to overseas permanently. As a non-resident in Australia, my investment circumstances raised its complexity when it comes to declare the tax return. However, Dan demonstrated her high professionalism by spending substantial time to explore my case and explaining to me the rules and regulations in relation to specific tax sections for the avoidance of double taxation. She even wrote me in detail how to calculate the taxable amount. Besides, she always responds to my requests in a timely fashion.
I appreciated a lot of the work she did for me and the way she takes care of me as a client. She is not only professional and efficient at work, but also a very reliable and nice person to deal with.
Dan has helped me grow my business from a single self-employed person into a successful company that is now running really well. Dan has always made me feel like a client and not just a number on the books. She goes above and beyond to help me. She has always been helpful and friendly and made me feel confident that I am in safe hands. I highly recommend Accountant Connect Group for all your tax and business needs.